Rodin olio lusso Luxury Lipstick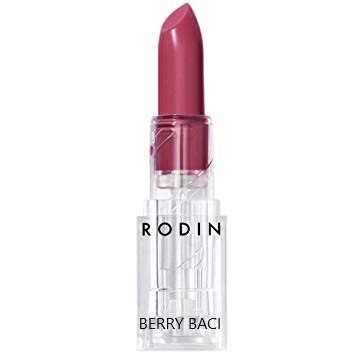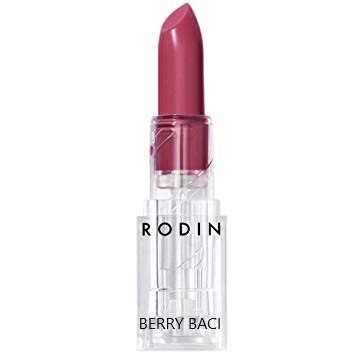 Rodin olio lusso Luxury Lipstick
WHAT IT IS: Lipstick for lipstick lovers. Every creamy swipe delivers rich and comfy, highly-pigmented color. Creates instant impact with a soft matte finish.

WHAT IT DOES: Provides ultra-smooth application plus hydrating benefits thanks to a formula enriched with RODIN olio lusso's signature jasmine and neroli oils. Vitamin C and E help nourish and soften lips.

HOW TO APPLY: Wear each shade alone, or blend them together to create your own unique shade. For the perfect one-two step that helps extend wear, line and fill in lips with the RODIN olio lusso Lip Pencil before applying lipstick.

Cruelty-Free (never tested on animals).
Pinky Winky
Be prepared for extra winky looks with this flirty shade of fuchsia, made even more wearable thanks to a hint of muted berry. Coordinates with our Lip Pencil in Winks.

Arancia Adore
Pucker up! This fresh-squeezed orange-pink is a perfect blend of sweet and tart. Pairs well with our Lip Pencil in Tough Tomato.

Berry Baci
Kiss, kiss! This sweet yet sultry shade is big on berry, yet softly muted so it flatters practically any skin tone. Wear with our Lip Pencil in Billie on the Bike for a more precise application.

Loving Lucy
Arguably the world's most memorable redhead so why not name this fiery red after the queen of comedy herself? Our homage to Lucille Ball is a deep, jewel-toned garnet. Goes perfectly with our Lip Pencil in Red Hedy.

Heavenly Hopp
Look better in the nude with this lip wardrobe staple that's not too beige, not too pink. Just the perfect dose of bare-but-there color. Matches our Lip Pencil in So Mod.

Tough Tomato
A fabulous bright orange red makes most skin tones come to life. This über-vibrant shade shouts a certain 'can't stop me' confidence.

Winks
A shockingly hot pink named after Winky, our founder Linda Rodin's adorable silver grey poodle. Optically exciting, Winks is a showstopper. Alive and striking.

Billie on the Bike
This universally-flattering violet berry can be worn as a sheer stain of color or multi-layered for a darker statement mouth. Inspired by Linda Rodin's mother Beatrice, aka "Billie," who often wore this shade to ride her bicycle.

Red Hedy
Glamour in a lipstick bullet. Named in honor of Hedy Lamarr, one of Linda Rodin's favorite femininst role models who was an accomplished film star as well as inventor of technology that played a critical role during World War II.

So Mod
A nude yet rosy pink that's a throwback to the swinging 60s—think fashion icons Twiggy and Bridget Bardot and you'll know just what we mean.
- oliolusso.com