Rodin olio lusso Lip Pencil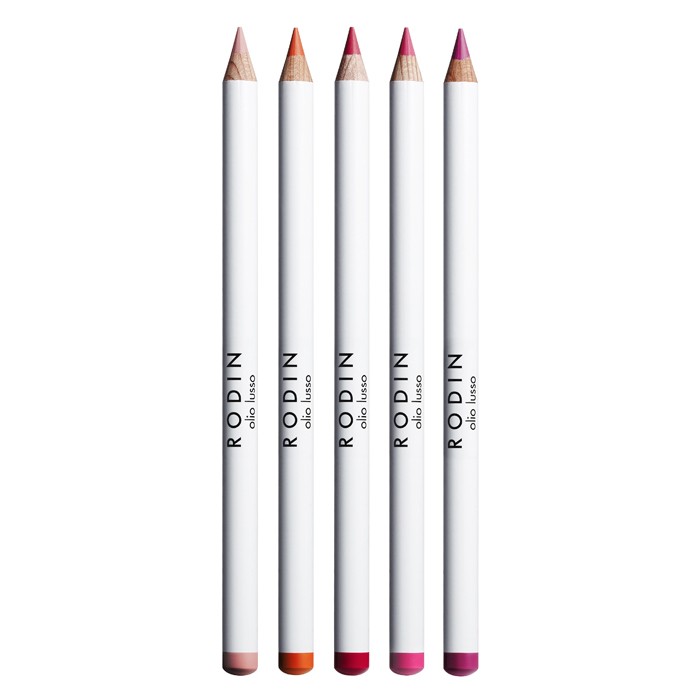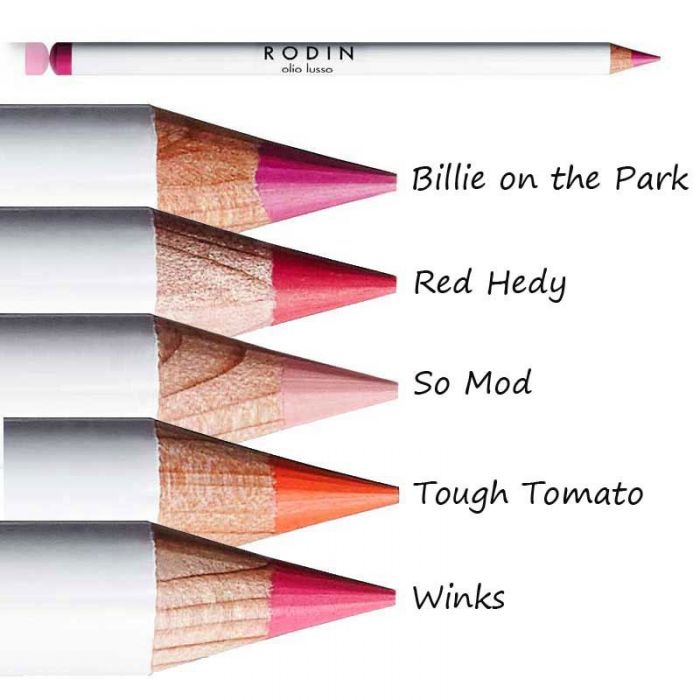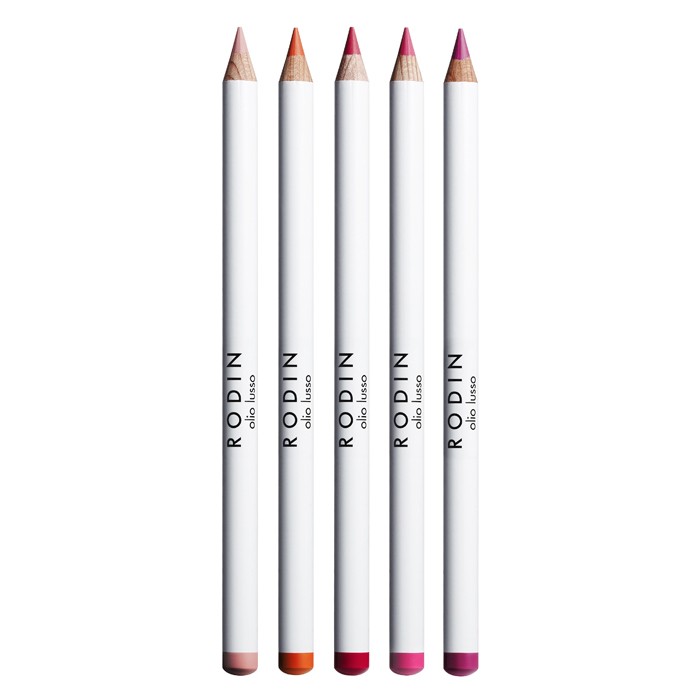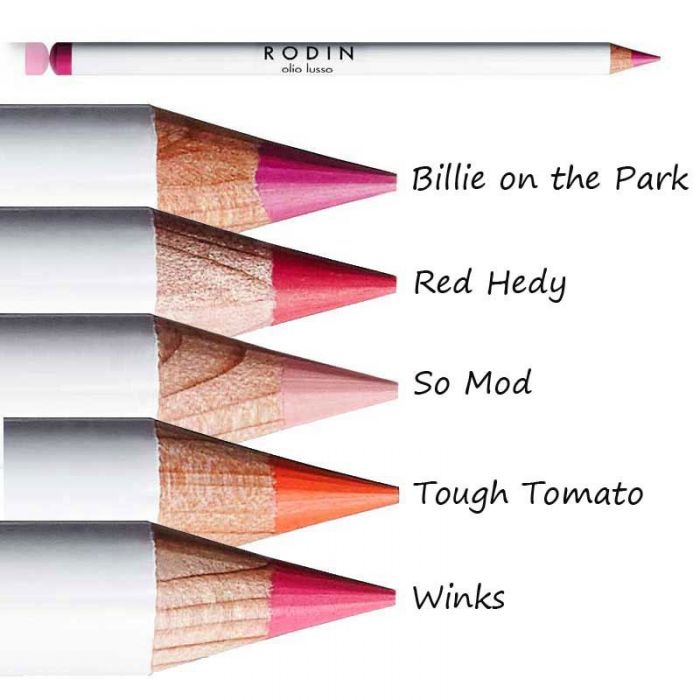 Rodin olio lusso Lip Pencil
WHAT IT IS: High-definition wooden Lip Pencil specifically developed to complement and coordinate with RODIN's Luxury Lipstick shades. Creamy formula glides on to create a smooth, continuous line.

WHAT IT DOES: Creates the perfect border and base before lipstick. Enriched with RODIN olio lusso's signature jasmine and neroli oils for the creamiest delivery of color.

HOW TO APPLY: With a sharp pencil tip, outline lips, starting at cupid's bow. Draw desired lip shape, making sure lines are connected and gently blended together. To help extend lipstick wear, fill in lips with pencil to create a lip-stained base.

Tough Tomato
A fabulous bright orange-red makes most skin tones come to life. This über-vibrant shade shouts a certain 'can't stop me' confidence. Wear it with our Lipstick in Tough Tomato and Arancia Adore.

Winks
A shockingly hot pink named after Winky, our founder Linda Rodin's adorable silver grey poodle. Optically exciting, Winks is a showstopper. Alive and striking. Complements our Lipstick in Winks and Pinky Winky.

Billie on the Bike
A universally-flattering violet berry inspired by Linda Rodin's mother Beatrice, aka "Billie," who often wore this shade to ride her bicyce. Pairs perfectly with our Lipstick in Billie on the Bike and Berry Baci.

Red Hedy
Glamour in a lipstick bullet. Named in honor of Hedy Lamarr, one of Linda Rodin's favorite feminist role models who was an accomplished film star as well as inventor of technology that played a critical role during World War II. Coordinates with our Lipstick in Red Hedy and Loving Lucy.

So Mod
A nude yet rosy pink that's a throwback to the swinging 60s—think fashion icons Twiggy and Bridget Bardot and you'll know just what we mean. Matches our Lipstick in So Mod and Heavenly Hopp.