This Works in transit camera close-up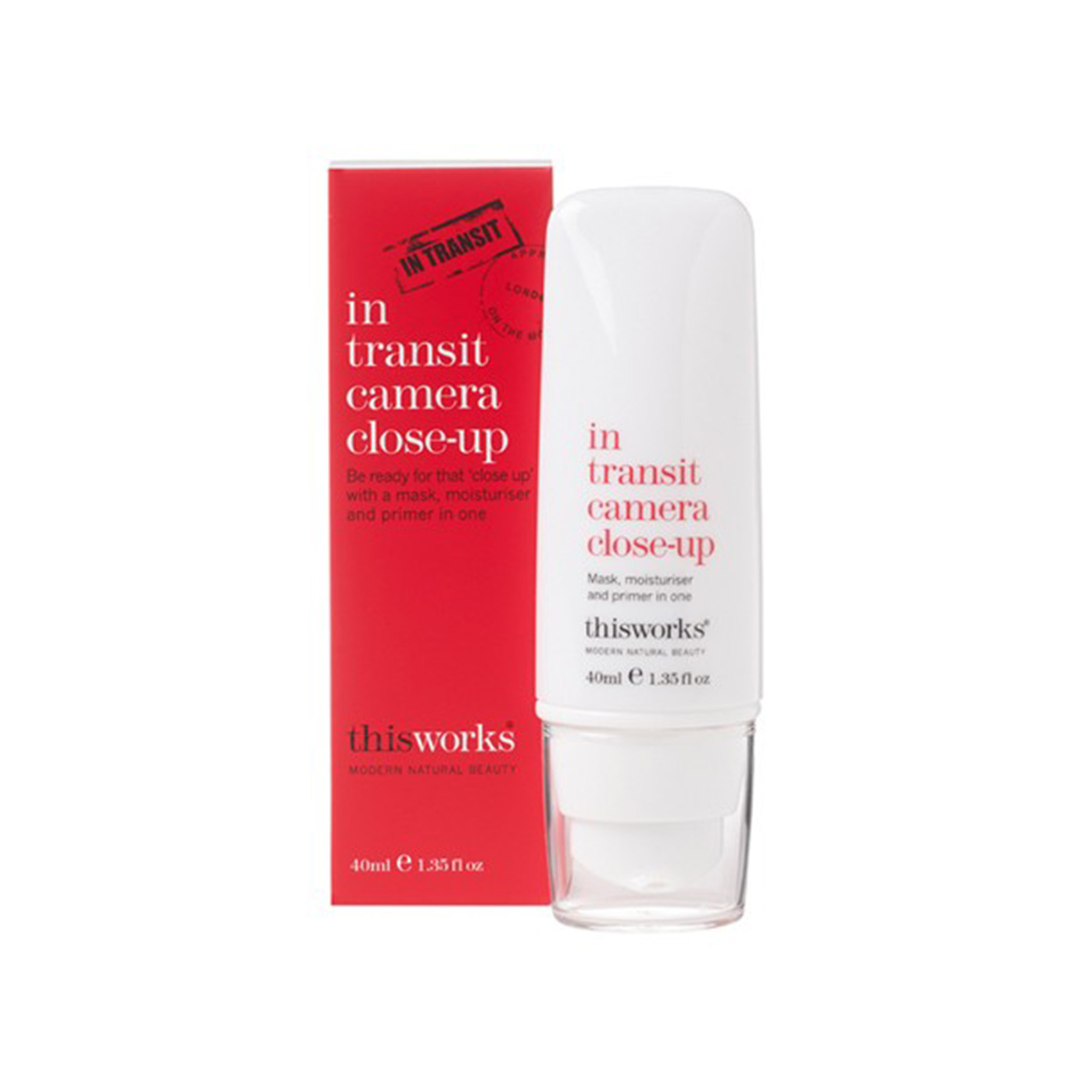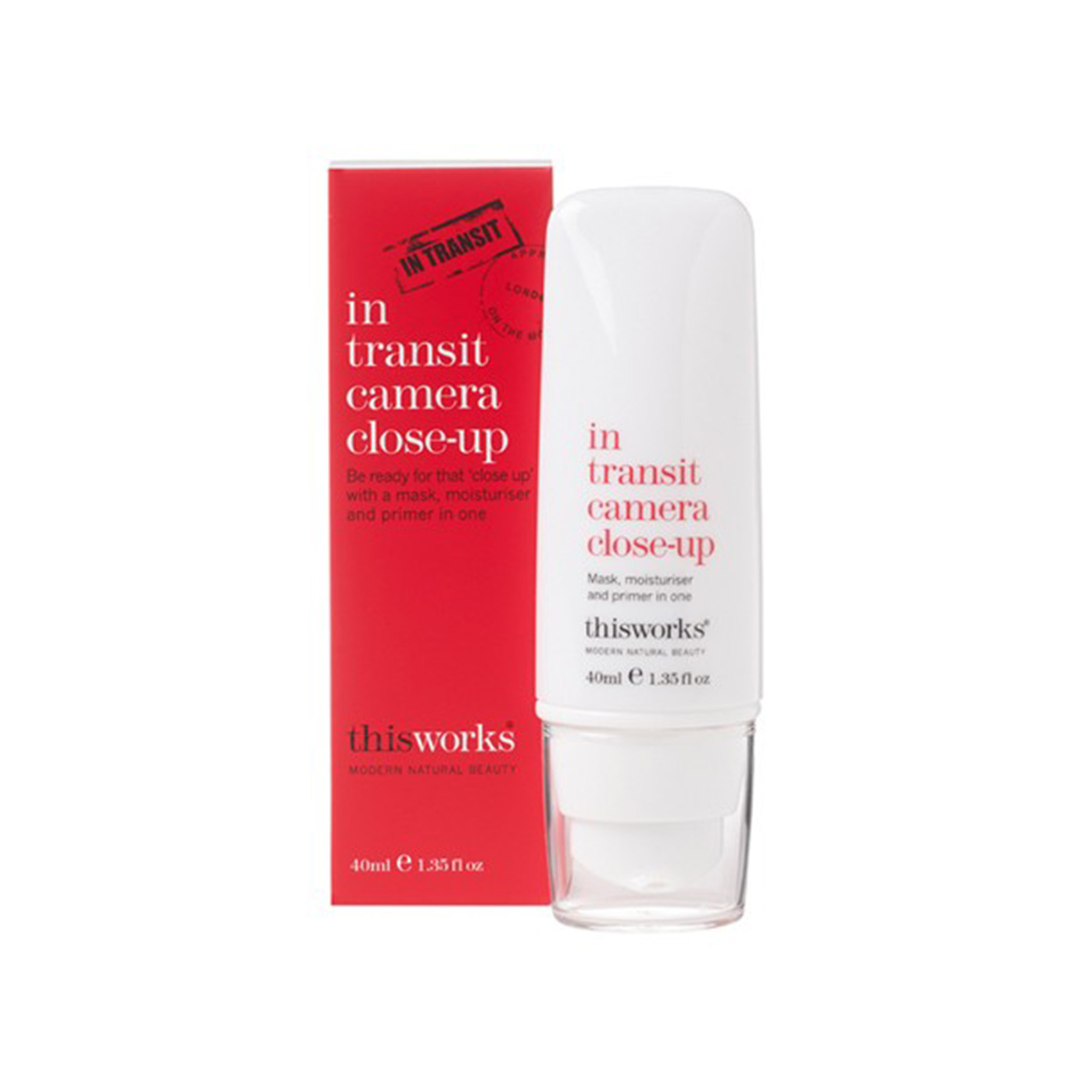 This Works in transit camera close-up
Be ready for that "close up" in seconds with a mask, moisturiser and primer in one.
MODERN: A portable pick-me-up that evens, plumps and brightens instantly.
NATURAL: Bio Boost, our powerful new blend of repairing plant oils, Hyaluronic Acid, Argan and Starflower Oils plus a hit of Caffeine for this perfect revitalising formula.
BEAUTY: Rapidly erases signs of fatigue, boosts hydration, and preps the skin for photo perfect make-up.

"Camera Close Up is my new must-have product; it does everything your skin could possibly need! It works well as a mask, primer, perking up tired skin, evening out skin tone as well as a really good moisturiser. I will never go on a shoot without it in my kit or applying it to my skin!" Gemma Aldous, Celebrity Make-up Artist.